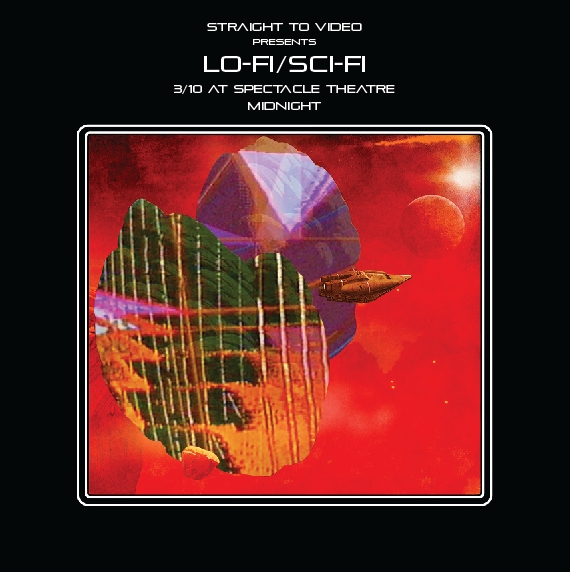 Transport over to Spectacle Theater in the Williamsburg sector of Brooklyn on March 10th for a special midnight screening of Sci-Fi video shorts presented by Straighttovideo.org. In this not-to-be missed assemblage of lo-fi/sci-fi video art, music videos, and cable access oddities, we will be presenting shorts from as far back as the 70s to some made as recently as last week–including new works created specifically for this program. Help fight the forces of defeat in this physical universe by exploring the infinite wealth of time and space in the realm of the human MIND. Teleporters welcome.
Vids by:
Erica Magrey
Jennifer Juniper Stratford
Multinauts
Steve Nice
Luke Wyatt
Aurora Halal and Jason Letkiewicz
Sabrina Ratté
Doin it Wrong
Milky Sway
Jacqueline Castel
Andrew Deutch
Nudge Squidfish
Roboshithead
Wendy Vainity
…and more
Spectacle is a collective of film collectors, filmmakers, editors, musicians, performers and misfits. 124 S. 3rd St. Brooklyn, NY
Email straighttovideo@gmail.com for more info.