A turbulent 72 hours, making the rounds at three NYC art events Tuesday, Wednesday and Thursday evenings. Personally, I try to keep my phone at bay for the most part in an attempt to socialize with old friends, and meet new ones. But I would be lying if I said that the urge to rip on these events with live tweeting wasn't tempting. Instead, I have a list of comments and pictures instead of being that asshole with eyes and fingers peeled to the phone. If it's not blatantly obvious, I am growing more and more disenchanted with the art world, the art market, and all of the people involved. So I apologize for being perhaps overly critical.
Ecstatic Alphabets opening, MoMA 5/1
+ Overall, it was a good party. There was lots of booze, with three fully stocked bars-indoor and outdoor. A total feast for people watching. Tons of artists featured in the group show came out to see their work enshrined in the greatest temple/bank of the arts.
-Nice outdoor setup in the Sculpture Garden: ideal for mingling with cocktail tables and open space. Lots of seating near the reflecting pool as well. Good outdoor bar, lots of pretty colored lights, and as always, great art in the museum's courtyard.
-DJ was pretty weak, but whatever. What does the MoMA know about DJs? Why are all museums seemingly in the dark regarding these matters? I guess I can be a bit more critical of this with MoMA, especially because the institution is now strategically moving in the direction of being a taste maker for music in recent years. It doesn't quite add up that their taste is pedestrian most of the time and that no one seems to actually have a strong sense of music history and how it coincides with visual art practice, but whatever. That is a rant for another time.
-The group show itself was pretty decent. It presented an interesting and coherent narrative of artists working with text and language-based aesthetics from the 60s through the contemporary moment. The party also reflected this: with lots of young mixed with older artists, collectors etc.
PPl watching: Lawrence Wiener, Shannon Ebner, Patti Smith, Michael Stipe, Anne Temkin, Klaus Biesenbach, David Velasco, etc.
MoMA PS1 Frieze Opening Party.
+ Ok, Admittedly– I only went to this because I had a free pass- and the party at the MoMA the night before was so nicely done. This party, however, was not well done. Poorly organized, poorly policed, poorly staffed, and poorly attended (not in volume, but in quality); this was an odd fete indeed. Here's why:
+ Weird prison style lights everywhere. Brought out the worst flaws in everyone. Was NOT a good look.
+ There was only one alcohol sponsor for the event, Bombay Saphire (barf) and the "open bar" ran out 10 minutes in. Then to get anything to drink, you had to buy tickets first and then wait in another line–which was too hard of a concept for everyone to understand. This resulted in a shit show/mosh pit scene to get beers. And the coked-out over-stressed manager did not help anyone feel better about the situation. There was only one keg, so it took forever. Lame.
+Weird bottlenecking at bizarre places- Not sure if it was because everyone was trying to avoid the prison lights, or if it was because of the oddly shaped geodesic-dome-tent in the middle of the courtyard, but it was nearly impossible to get into the museum for the first half of the party. You could really only hang in the tent or wait in line to go in to the geodesic-dome to see the performance.
+Klaus Biesenbach is no fun- During Martha Wainwright's set, after she concluded a beautiful rendition of an Edith Piaf song, someone in the crowd hilariously and drunkenly screamed "FUCK YOU," which only prompted the museum director to scold the crowd, saying "this is not a place to yell, it is a place to observe performance" Why so serious? Why so missionary?
+The worst part about the night, was that I went to this party to meetup with a potential client, and missed a performance in the city that I actually wanted to see.. Mike Watt, John Petkovic, and J. Mascis playing Stooges covers at LPR. I'm a dumbass. Would have been SO MUCH BETTER. We all make mistakes tho.
Frieze "Professional View" at Randall's Island, Thursday afternoon
Granted, this was the first Frieze fair in NYC, but there were a lot of problems, I thought. The main problem being having the fair at Randall's Island- which was extremely difficult to get to, and then again– had weird vibes. It felt generic, like any art fair, and it was a total bummer that Frieze didn't stand out or depart with the traditional model in any way. I heard rumors that the only reason Frieze was held there in the first place was because Randall's Island does not require the production team and all of the people involved with constructing the physical site for the fair had to be members of a union. So this was their way of saving money, and screwing workers. Hope that's not the case.
The "VIP" room was a joke– $15 dollar glasses of champagne, $8 coffees. Stuffy jerks everywhere you looked. Or cranky kids, rightfully terrorizing their parents. Plus the decor was a weird combo between airport lounge and Vienna interior design. Blarf.
But there were some interesting things about Frieze. A general hater, I don't typically find much that at fairs. But there were a few things I liked.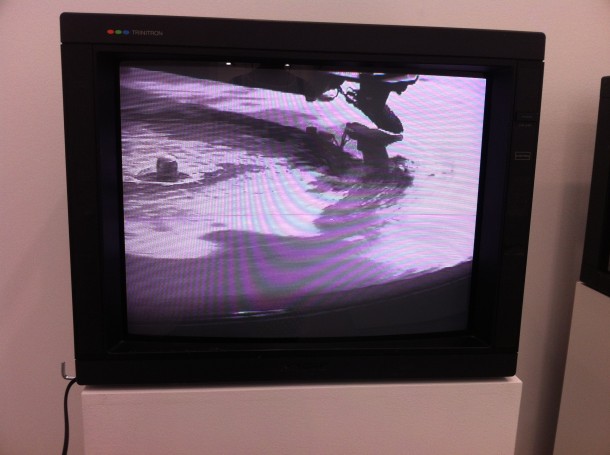 This was my favorite piece in the fair.
Katie Paterson- Langjokull Sncefellsjokull, Solheimajokul, 2007
Sound recordings from three glaciers in Iceland were pressed into three records, cast and frozen with the meltwater from each of these glaciers. They were then played on three turntables until they melted completely.
The records were only played once and now solely exist as these three digital videos. The turntables begin playing together, and the sounds from each glacier merge with the sounds generated from the needle on the ice record itself. The records play for nearly two hours.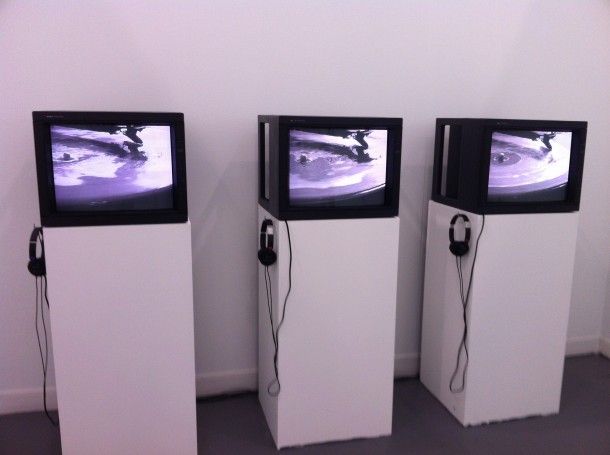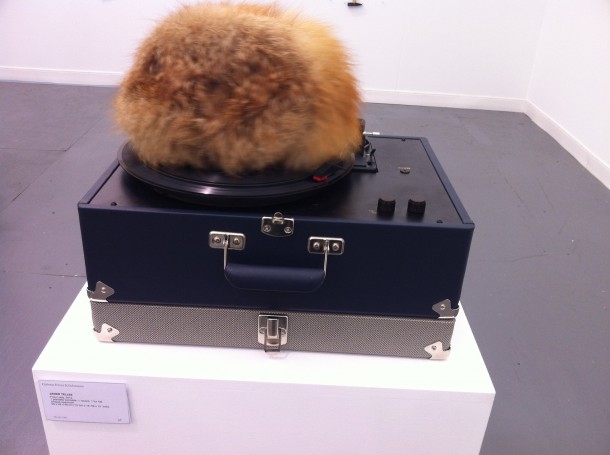 What. the. hell.????? (Can't decide how I feel)
Javier Tellez, Foxy Lady, 2012
Galerie Peter Kilchmann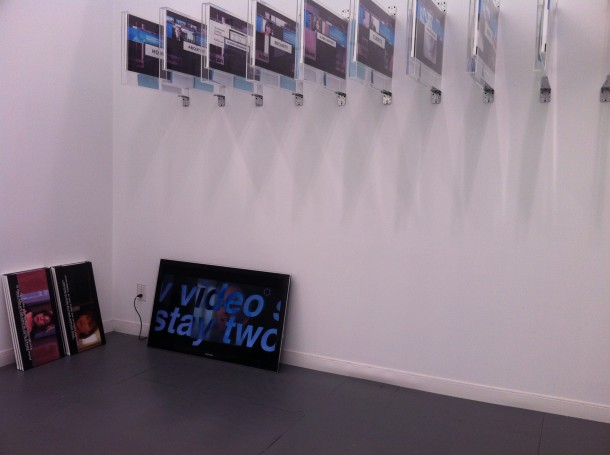 Simon Denny Diligent Boardbooks Website Presentation, 2011 Friedrich Petzel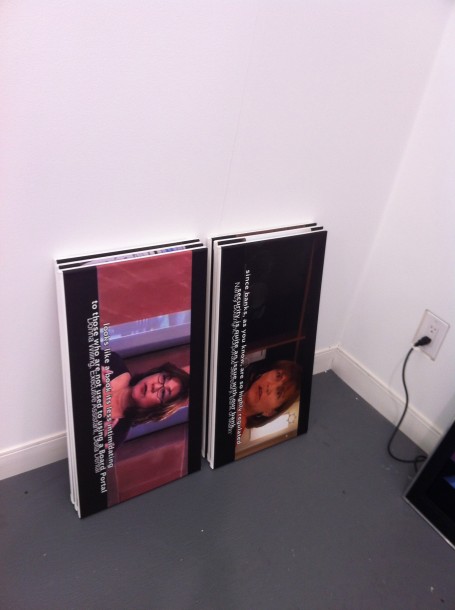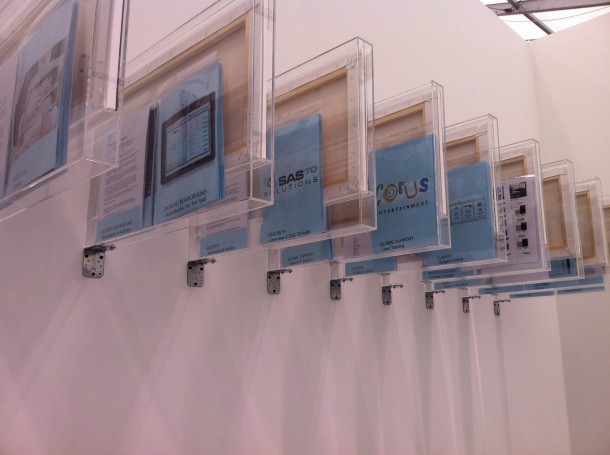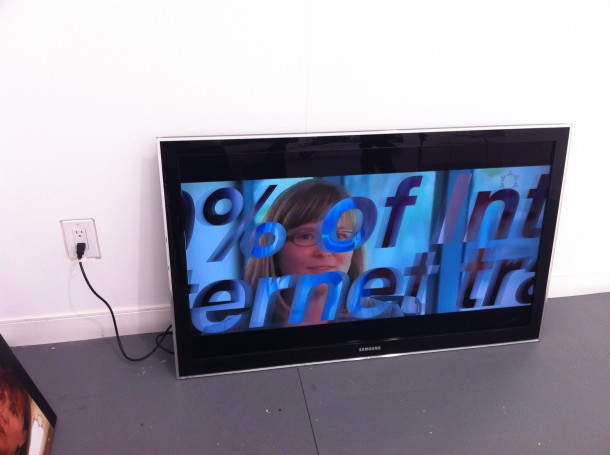 The people watching was pretty good too.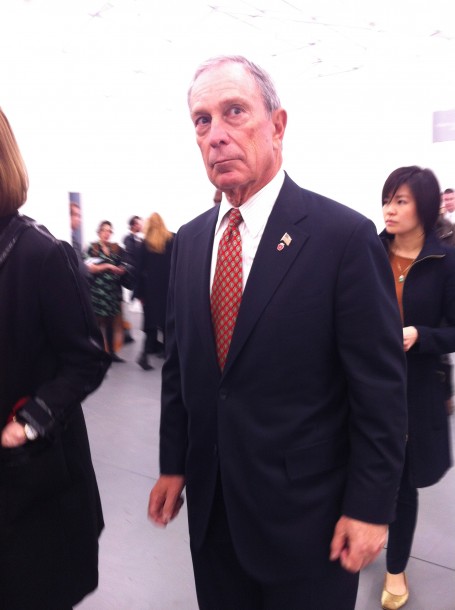 Bloomberg lookin guilty!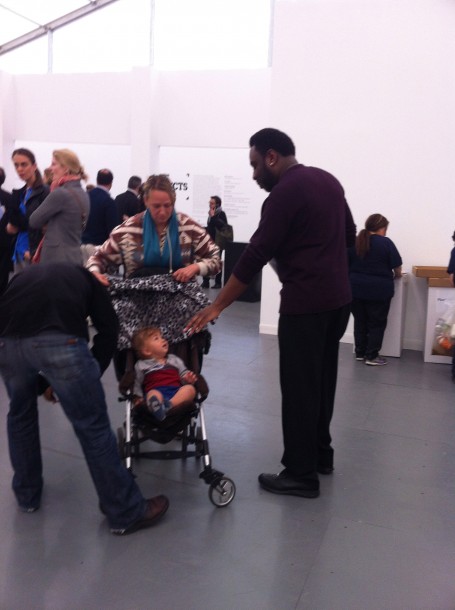 Kalup Linzy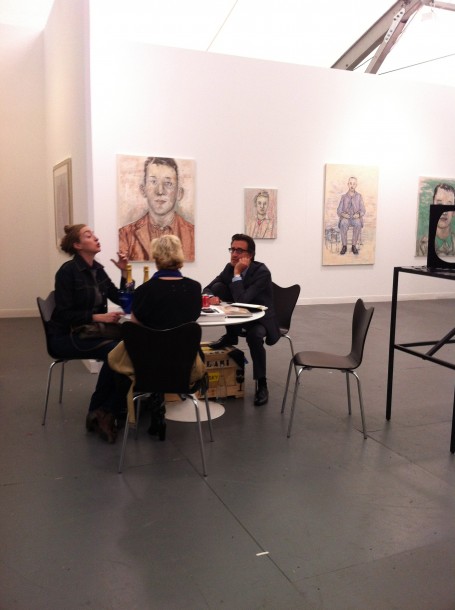 Rachel Feinstein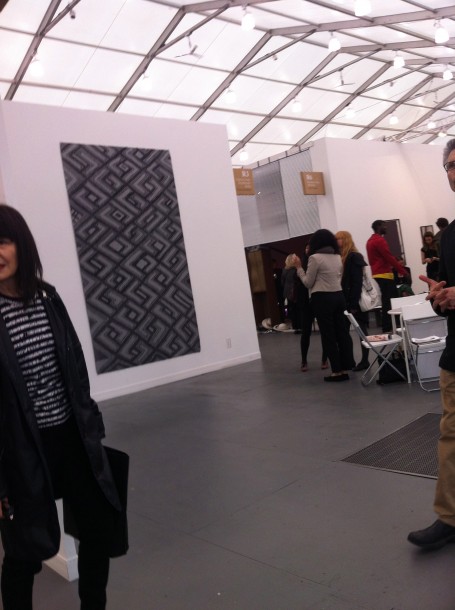 RoseLee Goldberg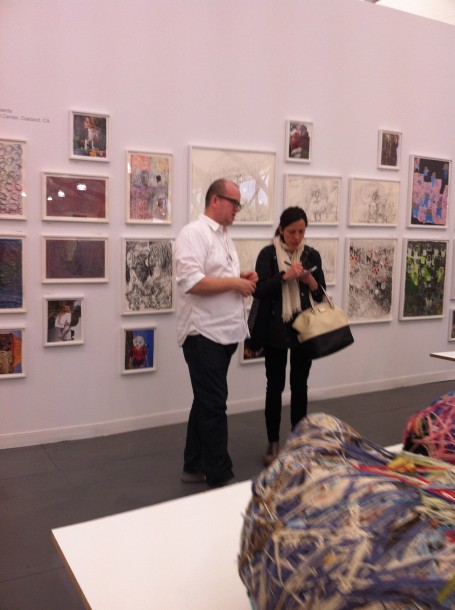 Matthew Higgs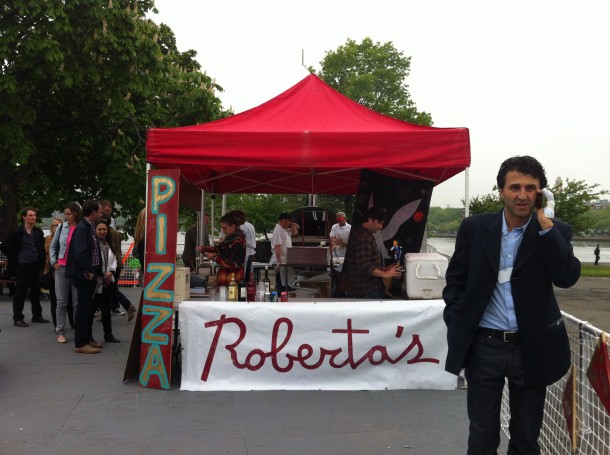 Personally, I think the Roberta's pizza operation was the purest form of art that I witnessed at Frieze. 5 people, a wood fired oven, and some seriously delicious pizza– they worked together effectively with no pretension; making jokes and interacting with collectors, exhibitors and gallerists with the most down to earth attitude I have ever seen. They stood for no amount of shit, but were so charming in their demeanor that people gave them the respect that they deserved. Roberta's brought a much needed dose of honesty that the fair needed desperately. It was like a little reality oasis. AND their pizza was bangin.