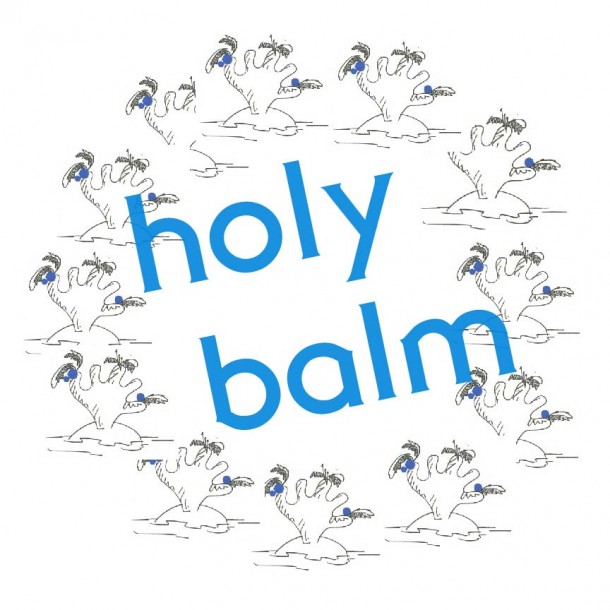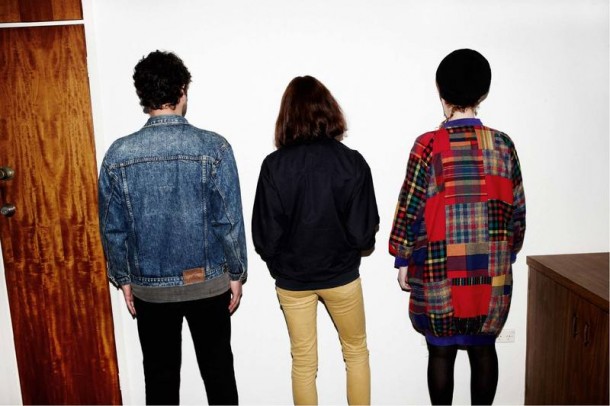 Holy Balm is Anna John, Emma Ramsay and Yoni Hochman.
I was stoked to read on their Tumblr that they will be coming to the states this fall. Their live sets sound and look super fun. CTI meets Wax Trax vibes renders their post-house post-synth party jam haze. Holy Balm was initially put out on (the brilliant)  RIP Society in Sydney and now Not Not Fun in the US.  I hear that there is also a remix record coming out on Michael Ozone's Home Loans Records label.
From NNF:
Last year's LA Vampires club-cruise across Australia unearthed a multitude of uplifting experiences (Cairns hippie aerialists, Newcastle hardcore, Melbourne acid sangria, etc), but chief among them was the live actualization of Sydney post-power trio Holy Balm, who slyly gene-splice strands of mutant new wave, freeform house, digital trashcan tribalism, and minimalist pop into something playful, primitive, and splatterpaint-party perfect. After a few micro-limited split tapes and a single 7", the band finally enlisted the help of Jon Hunter at Magnetic Recording Council Studios to record and mix their debut full-length, resulting in the whacked-out hypercolor majesty of It's You. Comprised of live classics ("Take It," "Holy Balm Theme," "Town Called Hope") as well as some wild, extended studio experiments ("Phone Song," "One & Only"), plus a Y Pants cover, the album captures HB's wobbly electronic freak-funk and paradise garage grooves gloriously. September finds them embarking on their first ever U.S. tour/voyage so now's the time to Balm up. Released in Australia via esteemed pan-genre punkers R.I.P. Society. Funky cactus cover artwork and layout by Sydney conceptual painter Mitch Cairns. Edition of 915.
[soundcloud url="http://api.soundcloud.com/tracks/46870217″ iframe="true" /]
Holy Balm – Holy Balm Theme from Not Not Fun on Vimeo by the lovely Angel(a) Bermuda
FavoriteSweater from Gail vachon on Vimeo.