(The above picture is not of me, HOWEVER that was the same photo I had in my locker. So just imagine a 100 pound  braces-ed face 12 year old in a babydoll dress and green DM's instead)
Horrifyingly, I had one thing hung up in my 6th grade locker. It was a postcard that I procured at a record store of Gish-era Billy Corgan (and co.) with long curly hair and a paisley polyester shirt. Considering how insufferable he is now, it's difficult to look back on this time in my life and accept the fact that for some peculiar reason, this man was a god to me at 12 years of age. He was always sort of a soft-whiney terd, but now he's even worse. And as I started to try and find the image that I had affixed to my locker with a magnet nearly 15 years ago, a google image search for "billy corgan" has turned into a car-wreck of a situation. So disturbing to look at, yet I continue; convinced I'll find a more embarrassing/incriminating image than the last. At that, I have created a couple of different categories for what i found/who he once was and now is. Ladies and gentlemen, I give you…..
BILLY CORGAN
Started off as a slightly pudgy, very nerdy, regular kid; who looks like he most likely enjoyed a game of D and D on the reg.
BILLY CORGAN.
Came to the realization that he harness his dorkdom and whiney ass voice to play in a ROCK BAND, like Jimi Hendrix or Jim Morrison..

BILLY CORGAN.
After he realized that his friend in the band was a total BABE and that they could write a decent tune, he started turning slightly cool (yet still obnoxious) for like a second.
BILLY CORGAN.
Really started letting his guard down, and adopting a "rocker" persona which resulted in many embarassing moments. Like being annoyingly feminine at times
BILLY CORGAN.
After reaching "fame" everyone seemed to sorta go haywire. Though he never admitted to it, it's fairly obvious in retrospect that he was a junkie. They all were!
BILL CORGAN.
Then he really lost his head with the show-y weird crap
BILLY CORGAN.
Expressly wore dresses for a period. Hellraiser Fetish?
BILLY CORGAN!

Started doing AND wearing all sortsa weird shit on stage…
BIL CORGAN
The terrible faces remained. Maybe worsened?

*Note his affinity towards gay little hats
Still Using?
BELLY CORGAN.
BILLY CORGAN COLLAPSES AT SMASHING PUMPKINS SHOW (above)
Smashing Pumpkins frontman Billy Corgan blacked out and fell onto his drummer's kit during the band's live performance in Tampa Bay, Florida, on Wednesday night. The 43-year-old alt-rocker was performing the Pumpkin's 1995 hit 'Bullet With Butterfly Wings' when he lost consciousness.
"That wasn't a stage move or clumsiness, that was me blacking out and wiping out," he told his Twitter followers the next morning.
He says he has no memory of stumbling back onto the drums and his guitar cabinet, "but I can tell you I've got quite a good bruise [and] am moving slow."
Though Corgan makes it sound like a pretty nasty spill, a review of the show in the Tampa Bay Times doesn't mention any such incident. The critic, Jay Cridlin, gave the concert a rave — it was "an explosion of ear-gnarling, eye-searing rock 'n' roll" — but must have missed Corgan's fall during 'Bullet.'
"The setlist stuck largely to fierce, amp-scorching rockers like 'Tarantula,' 'Cherub Rock,' 'As Rome Burns' and, of course, the stadium-sized 'Bullet With Butterfly Wings.""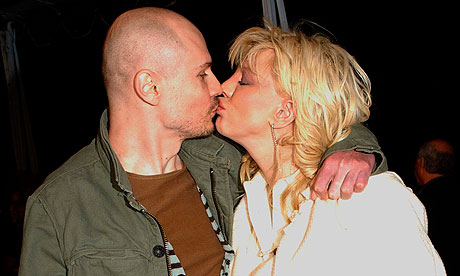 BILLY CORGAN.
Got busted and went to trial at some point? Under the radar?
WILLY CORGAN
Reformed his sinful ways, and found Christ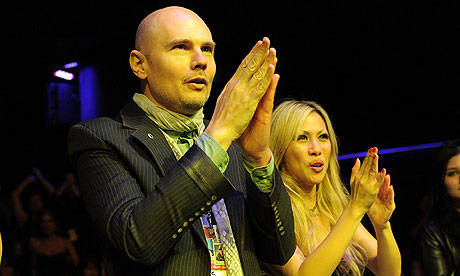 WILL CORGAN.
Started dating tons of skanks, maybe still on drugs but not fessing up
BILLY CORGAN.

Style wise, he reached many followers and begat MANY BAD TATTOOS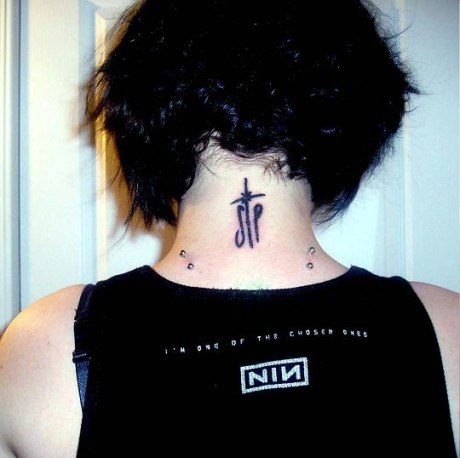 And Basically the Worst Fan Art Fathomable